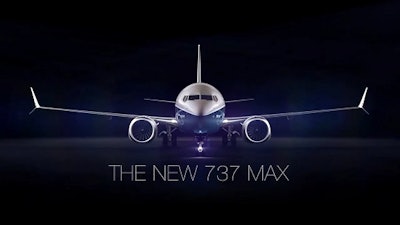 YouTube
DALLAS (AP) — The Southwest Airlines pilots' union is seeking to block the company from adding new jets until both sides agree on a new contract.
The Southwest Airlines Pilots Association says its current contract doesn't cover pay and other terms for pilots who will fly the new Boeing 737 Max once Southwest starts receiving the planes next year.
The union filed a complaint Monday in federal district court in Dallas.
Southwest Airlines Co. spokeswoman Brandy King said that anything related to the 737 Max could be negotiated before the new planes arrive and so the union's lawsuit is "unnecessary and premature."
Chicago-based Boeing says the new planes will use less fuel than current models, and Southwest is due to be the first airline to get them.
The lawsuit is the latest sign of increasing tension between Dallas-based Southwest and its pilots. The two sides have been negotiating a new contract for four years — pilots rejected a company offer last year.
Last week, the union went to court to get the right to post billboard advertisements critical of the company at Chicago's Midway Airport.
Southwest shares rose 67 cents to close Monday at $42.23.