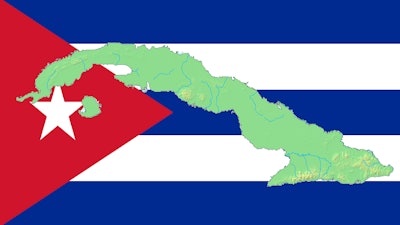 The Department of Commerce recently issued a fact sheet detailing the potential opportunities for U.S. businesses since the Obama Administration's announcement on December 17, 2014, in which the United States dramatically altered its policies toward Cuba. According to the DOC, the regulatory changes that followed the announcement have produced mutually beneficial progress.
Last October, the Departments of Commerce and the Treasury launched the U.S.-Cuba Regulatory Dialogue, which has helped to:
Ease limits on exports to and imports from the Cuban private sector.
Facilitate trade in the telecommunications and agricultural sectors.
Make changes in handling authorized travel to and from the island.
Approve certain U.S. companies to establish and maintain a business and/or physical presence in Cuba. This means American companies can work directly with Cuban businesses.
Although many of the DOC's economic development opportunities are more focused on tourism and transportation, there do appear to be some legitimate opportunities for U.S. manufacturers. Specifically referenced were:
Cisco. The company plans to open a Networking Academy in Cuba, in which students will learn how to set up IT networks and improve their technology skills with the aim of developing a stronger information and communications technology (ICT) sector in Cuba.
Cleber. Through the new regulatory framework, Cleber plans to set up a tractor manufacturing facility in Cuba. This would directly employ Cuban workers and produce much needed equipment for agricultural production.
General Electric. GE plans to cooperate with the Cuban government on providing products related to aviation, healthcare and energy.
Roswell Park Cancer Institute. Roswell Park Cancer Institute in Buffalo, New York has a long-standing academic relationship with the Center for Molecular Immunology (CIM) in Cuba. Roswell Park plans to conduct pre-clinical research and clinical trials of a lung cancer vaccine developed in Cuba. The institute is about to open a clinical trial in the U.S. for the vaccine this summer.
U.S. Agricultural Coalition for Cuba (USACC). The USACC intends to advance a Cooperative Food and Agricultural Industry Agreement (CFAIA) between food producers, processors and supply chain participants in the U.S. and Cuba.
Verizon. The U.S-based carrier and ETECSA, the Cuban telecommunications company, finalized an agreement for the direct exchange of wireline voice services between the two countries.
Much of the opportunity Cuba represents appears to be within the fields of enhanced connectivity, agriculture and healthcare. Ideally, creating a stronger technological and communications infrastructure will translate to a marketplace that is not only open for business, but has applications for the products U.S. manufacturers are ready to provide. The key, for the time being, will stem from ensuring that any initial investments are paid back in the long term without putting jobs or resources at risk in the U.S.