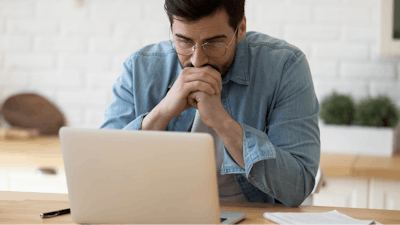 iStock
Due to issues in labor, ports and materials, the topic of "Supply chain" has discussed more in the past year than ever before and by industry leaders and consumers alike. Concerns have grown so large around the supply chain that consumers are less likely to engage with brands due to fear of not receiving an item on time.
An unforeseen effect of the supply chain issue is the assumption that shipping will be delayed, regardless of the product and without any prior evidence. However, this is not always the case — some brands do not anticipate to see a significant impact from the supply chain problems. Take, for example, the supposed canned pumpkin shortage. Consumers perceived there to be a nationwide shortage, but the industry leader, Libby's, confirmed that this concern was needless.
With so much consumer concern around the supply chain, it is imperative for businesses to be clear and direct with consumers, telling them when the supply chain will or will not cause a delay.
To discuss a new market category that addresses this problem called Product to Consumer (P2C) more in-depth and how it's ideal for the retail-consumer relationship, we spoke with Marcel Hollerbach, chief innovation officer at Productsup, on why clear messaging is the ultimate solution to keep (and even gain) customer loyalty.
Industrial Equipment News: How does the current state of the supply chain affect product availability, and what can businesses do to navigate this terrain?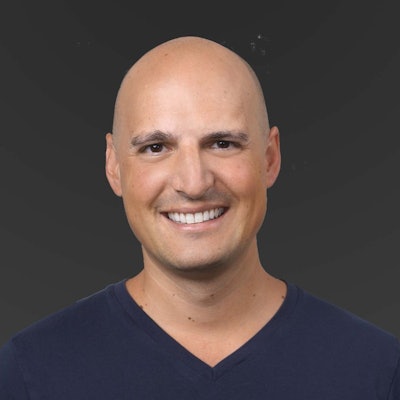 Marcel Hollerbach: We've all seen the effects of the current supply chain crisis on product availability. Bike retailers have started acquiring used bikes to resell because of low inventory, fashion brands have had clothes on back-order for months, families ran out of candy to pass out to trick-or-treaters on Halloween, and the holiday shopping season started in September in anticipation of hot items going out-of-stock before December.
The world is not a constant — what's in demand today is different than yesterday and will change again tomorrow. The past two years have proven that even the most mature supply chain ecosystems aren't agile enough to keep up with this pace. Given global supply chain issues are expected to last for the next two years, companies need flexible processes and technology in place that allow them to react quickly to changes, whatever they might be.
IEN: Supply chain issues have been a top trend in retail lately. Have you seen or experienced industry problems stemming from the supply chain firsthand? If so, what do you believe is the cause of these issues? If not, is there reason to believe these issues have been blown out of proportion?
Hollerbach: This whole past year, businesses have been trying to live up to a nearly impossible task: keep customers happy amid inconsistent product availability and delayed shipping. To no surprise, most of them are failing. It's incredibly frustrating to make a trip to a department store only to find out the size you need is unavailable, or to add items to your online shopping cart and then learn they're out-of-stock in the checkout process. But customer pain points don't stop there. Not knowing upfront how long shipping will take or receiving clear steps for making returns can also anger customers.
While businesses only have so much control over inventory levels and delivery speed, the root cause of these fractured customer relationships is the inability to provide consumers with accurate, consistent, and up-to-date product information. Companies know they need to have a presence on the thousands of channels their customers use to shop — like TikTok, Google Shopping, and Amazon — but the complex tech stacks they use to market and sell through those channels make it difficult to maintain high-quality product data. In fact, 83% of US decision-makers are concerned with the consistency of product information being passed through their tech stack.
Companies need a simple management approach, such as product-to-consumer (P2C), that streamlines the flow of product information between buyers and suppliers. By condensing the number of systems required to update product availability on listings, communicate shipping details, and respond to feedback into a single, centralized management view, companies can ensure their customers have the information they need, when they need it, to make informed purchases.
IEN: Voicing product availability is key when communicating with consumers. How can business owners break the stigma that all products purchased online will be delayed to a degree? Is it more important to be proactive or reactive in this situation?
Hollerbach: Businesses need to clarify what products are currently available, what products are temporarily out-of-stock, when new shipments will arrive, and what items are no longer available. And this information needs to be communicated at every customer touchpoint - on their website, in their stores, on the marketplaces they list their products, and through the social media platforms they sell on.
This level of communication requires both proactivity and reactivity. Proactively, companies can put strategies in place that allow them to react quickly. For example, companies that implement a P2C strategy have an easier time onboarding product data and are better prepared to make adjustments in real-time as inventory changes.
IEN: What industries have been hit hardest by the supply chain crisis?
Hollerbach: Nearly all industries have seen the impacts of the supply chain crisis, but in particular, the automotive, clothing, and food industries have had the most challenging hit. Supply chain managers from the auto sector reported the highest disruptions (51.7%), according to August 2021 data. A semiconductor shortage is primarily to blame, as it forced several of the largest carmakers to cut production at some plants.
Fashion and apparel companies experienced similar shortages, as shopping habits changed drastically over the past two years. Forced to stay home and social distance, people traded their business casual attire for loungewear. Additionally, 39% of global consumers are spending more on goods than experiences due to the pandemic. And then, of course, the pause in global trade and in-person dining completely disrupted the food industry. Restaurants and grocers can't get their hands on items sourced from other countries, and more consumers are cooking at home than ever before.
IEN: Are there any examples of companies/businesses that are leading the way when it comes to communicating product availability, especially during holiday shopping?
Hollerbach: EILEEN FISHER is a good example of a company that adopted a P2C approach to get consistent product information out to customers and easily update feeds. When inventory levels change, the fashion retailer can update product feeds in a single day, whereas it used to take them weeks. And with timely, relevant, and extensive reporting of their product data, they know right away if an issue arises. This efficiency level in communicating product availability is essential to driving sales and maintaining brand loyalty throughout the holiday shopping season.