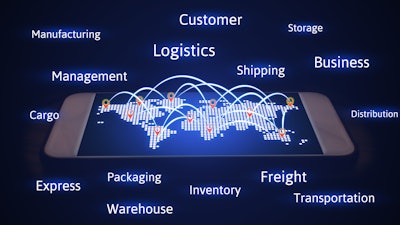 As climate change awareness and concern has increased, companies have been challenged to prioritize environmental sustainability. In particular, sourcing and supply chain management are two areas in need of improvement and additional research. Big data has already proven its competitive value in many other operational and strategic areas, from process optimization to market analysis and customer engagement. Innovative technologies and techniques are emerging as big data applications extend into sustainability objectives.
A wide range of manufacturers have begun incorporating big data into their supply chains and processes, from pharmaceutical producers and automobile assemblers to defense contractors and construction suppliers. Use of big data in design and operations processes, especially its application to supply chain management, has become the strongest indicator for competitive advantage. Many central aspects of product design, including market analysis, design development, prototype testing, and initial product launch, are influenced by big data.
From a management perspective, big data analytics can streamline sourcing by integrating mass quantities of disparate data from suppliers and their partners. Logging inventories and calculating asset productivity can engender lower costs and higher efficiency. Collection and analysis of customer input and engagement enables delivery of customized, positive user experiences. Big data supports end-to-end optimization in product design, development, production, marketing, and support to enable faster decision making and general operational efficiency.
Challenges
Each step of the big data analysis process, starting from data collection, storage, transmission, and, finally, processing and visualization, brings in additional layered complexities. With respect to the manufacturing industry in particular, data volume is a challenge – data size is on the scale of Exabytes. Manufacturing has the largest data sphere of any industry, given its level of maturity, IoT applications, and round-the-clock operation schedules.
Volume is often the most daunting challenge for manufacturers using big data, but it isn't the only obstacle they face. Coined as the "5 Vs" of big data, analysts must resolve not only volume complexities, but also velocity, variety, verification, and value concerns. In the context of supply chain management and manufacturing, velocity poses the second most significant hurdle; the most valuable decisions are those that can enable rapid, agile adjustment nearly in real time.
Managing a variety of data sources and verifying the data from each source can be time consuming. Fortunately, both variety and verification can be automated by advanced software design. The value of big data in supply chain management is difficult to measure, especially as big data analytics are frequently used in conjunction with other supply chain improvements.
Leveraging Big Data
Innovations that bring big data into supply chain management, processes, and technologies have catalyzed sustainable initiatives. Operational excellence in big data management is critical to innovation in green technology and process development. Specifically, attitudes toward innovation and employee growth at the management level can determine the success of new green products, which then leads to sustainable supply chain performance. Without effective management and utilization of big data analytics, new green products are much more likely to fail, and opportunities for supply chain improvement may be lost.
While many companies have focused on developing greener products, few have unlocked the full benefit of big data by applying analysis to their supply chain sustainability. Once a product has been launched, big data can recommend marketing strategies, drive operations decisions, and forecast supply and demand. These metrics provide predictability in supply chain needs, proactively enabling sustainable sourcing and transportation.
Big data can also be applied to existing supply chain processes. Global markets are dynamic, and successful international companies learn from their past mistakes and adapt quickly to new changes. Heuristic analysis of big data has created models for procurement and transportation logistics. These sophisticated models can account for costs, capacities, lead times, and emissions in real time to enable faster, greener decision making.
To handle high volumes of data, companies are pursuing innovations in all stages of big data analysis, from pre-processing data collection to post-processing visualizations. Data storage with flash memory and object-based indexes provides quicker access to large amounts of unstructured data. Cloud computing offers many out-of-the-box solutions for both hardware and software needs in big data processing. Aggressive software development has produced in-house and commercial products that specialize in data visualization.
Forward-thinking companies will continue applying big data to many aspects of their design, marketing, and operations processes; these improvements will increase sustainability in their supply chains. Some go a step further, and are leveraging big data along with complementary green technologies to save energy, prevent pollution, and reduce waste across their product design cycles, supply chains and production practices. As green initiatives capture the attention of regulators, governments, and the public, investment in big data analytics will turn innovative companies into industry leaders.
Caitlyn Caggia is a content writer for PDF Electric & Supply. She is an experienced systems integrator and solutions architect, and she holds an MS in Electrical and Computer Engineering from Georgia Tech.