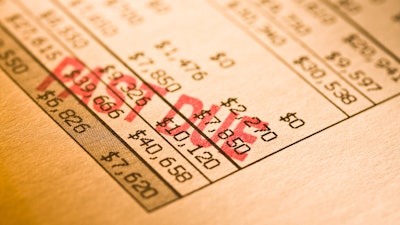 iStock
Global transactions and diverse market opportunities are standard in B2C. But in B2B, a persistent challenge has hindered progress for too long: the slow and cumbersome nature of payment processes. Historically, these transactions have been bogged down by paperwork, inefficiencies and delays, impeding the growth of businesses and the expansion of online trade. However, the landscape is transforming.
Businesses engaged in digitization efforts seek sustainable avenues for growth amidst economic uncertainties and rising expectations from discerning B2B customers who demand speed, simplicity and transparency in their payment experiences, regardless of their geographical location.
The B2B Payment Challenge
The B2B payment process has long been a significant pain point. Recent studies indicate that a staggering 87% of businesses encounter substantial payment delays, leading to inefficiencies and frustrations in B2B transactions. The repercussions of these delays are profound, affecting not only the businesses themselves but also the global supply chains they are integral to.
In an era where online growth is often taken for granted in the B2C sector, the B2B landscape presents a different narrative. Online B2B growth is less common due to the intricate nature of online transactions, especially in areas like cross-border payments. The effort required to enable suppliers to receive payments seamlessly from anywhere in the world, with customer-friendly interfaces, currency conversion, precise application and efficient reconciliation, is substantial.
Visibility remains a critical issue. Questions about payment arrival, charges and potential refunds linger, especially for B2B marketplaces managing numerous sellers on their platforms. Unrestricted payout capabilities are essential to run a successful marketplace.
Distributors grapple with similar challenges when paying suppliers. Those relying on legacy technology or Excel sheets to track payouts risk missing out on valuable insights into revenue and other cash flows, not to mention lacking clarity about their accounts payable status.
B2B Embracing B2C Trends: Unlocking Global Connectivity
Trends from the consumer world are making their way into B2B. As commerce continues its digital transformation journey, it becomes increasingly clear that the ability to connect and transact globally is not just a luxury but a necessity for sustainable growth. However, in B2B, this global connectivity takes on a unique and multifaceted dimension.
In B2C, "global" often means accepting international credit cards—a relatively straightforward proposition. In B2B, achieving global connectivity goes far beyond this. It encompasses streamlining both the Accounts Payable (AP) and Accounts Receivable (AR) sides of transactions, focusing on efficiency and transparency. It also necessitates supporting diverse payment methods, recognizing that businesses have different preferences and requirements regarding financial transactions.
Furthermore, true global connectivity in B2B extends beyond mere payment processing. It involves the crucial aspect of vendor onboarding. In the past, in-person deals often relied on a simple handshake agreement. However, to move these agreements online, businesses need to verify the legitimacy of every vendor they send money to, and that can create significant overhead if the necessary technology is lacking.
Building a successful B2B marketplace or empowering distributors to expand their reach requires the ability to facilitate payouts and efficiently onboard vendors from around the world. This process is central to creating a marketplace that can thrive, grow and enhance operational capacities.
By supporting many payment methods, facilitating seamless vendor onboarding, and ensuring efficient AP and AR processes, businesses can unlock the true potential of global commerce in the B2B space.
The Future of B2B Commerce
Global support for digital payments signifies more than technological advancement; it represents a fundamental shift in how B2B transactions are viewed as a catalyst for growth. Furthermore, as business buyers increasingly demand efficient and seamless payments, cross-border transactions will become indispensable for achieving genuine growth beyond merely conducting online transactions.
In this era of digitalization, businesses that embrace these B2C-inspired trends and leverage payment platforms capable of facilitating global connections and transactions while comprehending the nuances of B2B operations will serve as the linchpin for digital payments to unlock new opportunities and sales possibilities.
Natalia Dinsmore is the head of content at Balance, a B2B e-commerce payments platform catering to B2B brands embarking on their digital transformation journey. With a comprehensive payment stack that includes support for digital trade credit, AR, payment processing, global payouts, and more, Balance plays a pivotal role in empowering these brands to streamline their operations and excel online.