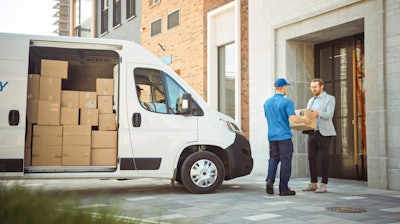 iStock
Have you recently discovered new gaps in your supply chain? Over the last decade, global supply chains have seen a significant increase in disruptions for many reasons, from natural disasters to trade wars to the recent global health crisis. Now is the time to get the right solutions in place to improve real-time visibility across your supply chains, so you can react faster and mitigate risk in 2021.
This blog explores several supply chain pain points that many manufacturers are currently facing, along with strategies and solutions to address them. This guidance will allow you to assess the unique nuances of your business and identify next steps to lay the foundation for a more proactive and resilient supply chain going into 2021. Here are some common pain points we understand most manufacturing companies are experiencing:
Tight cash flow and social distancing guidelines have led to a smaller, less efficient workforce
Achieving end-to-end visibility and forecasting demand has become more challenging than ever
The inability to evaluate and predict increased capacity strain is causing more asset downtime
Optimizing Your Workforce
Going into 2021 there are a few ways to optimize your smaller and remote workforce. Consider exploring mixed-reality solutions that enable employees and service workers with specialized expertise to provide remote service through hands-free devices. By adding a solution like the HoloLens virtual reality device and the remote assist module to Dynamics 365, personnel can be on-site virtually anywhere in the world.
Improving Demand Forecast
Consider integrating sales and marketing pipeline data into the planning process to better forecast demand. To do this, we recommend exploring tailored CRM systems for the manufacturing industry. Tailored systems allow manufacturers to make product demand decisions based on forecasts from incorporated visibility to the sales pipeline. We've designed a custom Manufacturing CRM Solution for companies looking to improve the effectiveness of sales, marketing, and service operations for both manufacturing and distribution.
Increasing Uptime and Reducing Errors
We've seen manufacturing companies successfully reduce costly downtime and extend the longevity of their assets by performing predictive maintenance and utilizing IoT (Internet of Things). Using machine-based learning to power predictive maintenance, you can determine the most optimum path and most likely outcome of any activity. With an IoT solution like the Voice of the Operator, you can measure overall equipment performance, understand your equipment health and performance, and if needed, seamlessly create fix-tickets to services machines - resulting in more up-time and improved quality control.
Make Sure Your Supply Chain is Ready for What's Next
Current supply chain challenges may become the new normal, as businesses shift their focus from "just-in-time" to "just-in-case." You can take steps to increase your supply chain resiliency, achieving results in the short term that can build into long-term sustainability for your business.
If you need help reducing supply chain challenges or exploring any of the solutions and ideas above, our experts can help. Contact us today to get started.
Doug Bulla is the VP of Solution Development at MCA Connect.