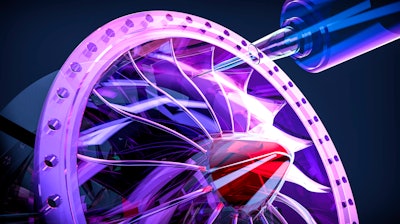 BobCAD-CAM (Clearwater, FL) a leading CAD-CAM software provider, recently released V31. Features and upgrades include:
A new user interface with a modern ribbon bar that allows functions to be more easily discovered through better grouping.
New features for designing and machining that benefit 2-5 axis job shop manufacturers.
Enhanced CAD functionality provides multiple creation methods from a single feature with a selection manager that aids in the design process. There are over 20 new CAD features in V31 that focus on streamlining the process.
Construction lines can be toggled on and off to assist with finding horizontal and vertical lines, tangencies, intersections and more.
Five dynamic cut patterns, including Morph Spiral, that can reduce or eliminate direct link moves. Users can also utilize Offset-in, delivering an initial pass away from the finished wall.
Control of the tool's starting location provides improved control and precision.