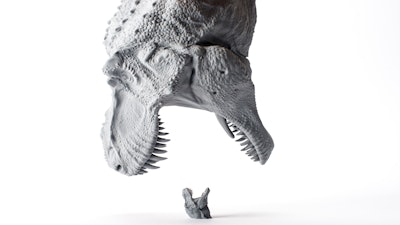 Carbon (Redwood City, CA) recently unveiled a new version of its 3D printing software that expands its tools for designing and producing polymeric parts with its Digital Light Synthesis technology and resins. Features include:
Supported by cloud-based finite element analysis that analyzes parts to help identify where more support may be needed. This can help reinforce edges, provide greater measurement accuracy or minimize material usage.

A secure, cloud-based computing architecture that can speed up simulations.

Software-controlled chemical reactions for the printing process, with complex models built into the software. This can help in making changes more quickly in transitioning from design to prototyping to production.
Algorithmic design that allows for creating internal lattice structures.
Embedded printer profiles for optimizing speed and repeatibility.
Product history capabilities that allow for referencing a unique ID that can be used to identify the specific printer, resin, and even post-processing protocols that were involved in making that part.