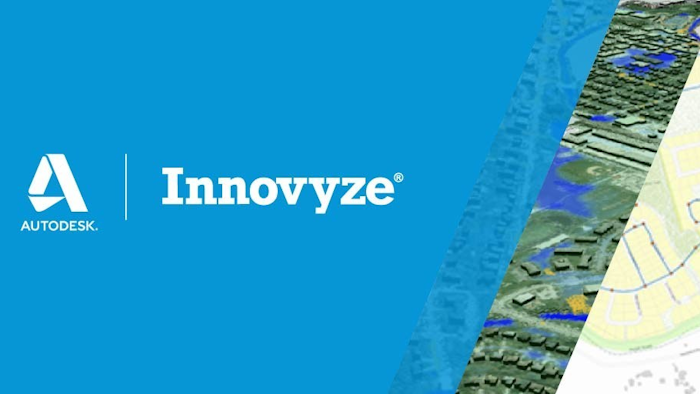 Autodesk
Autodesk on Wednesday announced a definitive agreement to acquire Innovyze for $1 billion in net cash, subject to working capital and tax closing adjustments.
Based in Portland, Oregon, Innovyze is known for its water infrastructure software. The company's modeling, simulation, and predictive analyses solutions enable more cost-effective and sustainably designed water distribution networks, water collection systems, water and wastewater treatment plants and flood protection systems.
Innovyze's solutions also centralize infrastructure asset visibility to optimize capital and operational expenses.
By combining Innovyze's portfolio with Autodesk's design and analysis solutions, including Autodesk Civil 3D, Autodesk InfraWorks and the Autodesk Construction Cloud, civil engineers, water utility companies and water experts will be able to better respond to issues and to improve planning.
For 35-years, Innovyze has been building innovative software for the water industry and is trusted by approximately 3,000 customers worldwide, including utility companies in many of the most populous cities across five continents, a majority of ENR's top design firms, and leading environmental and engineering consultancies.
The acquisition positions Autodesk as a technology leader in end-to-end water infrastructure solutions from design to operations, accelerates Autodesk's digital twin strategy, and creates a clearer path to a more sustainable and digitized water industry.
Today, more than two billion people lack access to safe drinking water at home, and by 2025 more than two-thirds of the world's population will reside in water-stressed areas.
The transaction is subject to customary closing conditions and is expected to close during Autodesk's first quarter of Fiscal Year 2022, ending April 30, 2021.