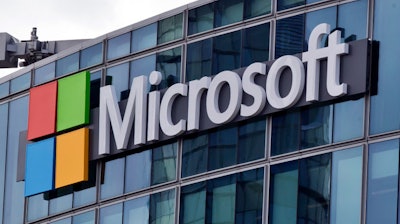 REDMOND, Wash. (AP) — Microsoft said Thursday it has fired four employees and terminated its relationship with four business partners at its Hungarian subsidiary.
The company did not give a precise date when it took the actions in Hungary but it made its announcement after the Wall Street Journal reported that it is under investigation in a potential bribery and corruption scheme.
The newspaper reported that the Justice Department and Securities and Exchange Commission are looking into the discounted sale of Microsoft software such as Word and Excel to middlemen who then resold it to the Hungarian government at full price. Investigators are probing whether the difference was pocketed by government officials.
The Journal cited unnamed people familiar with the matter.
The SEC declined to comment. The Justice Department did not return a message seeking comment.
Microsoft did say that it moved quickly to act when it became aware of potential wrongdoing in 2014, when the deals allegedly took place. It also said it took action to revamp its reseller process to reduce the risk of such deals recurring.