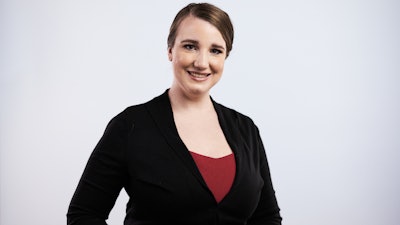 As MasterControl's senior product manager over validation and Insights, Erin Wright spearheads the efforts pertaining to the development of the company's groundbreaking Validation Excellence Tool (VxT). She holds a patent related to streamlining the validation process by using a risk-based approach to greatly reduce validation time, with a second patent pending. She created and implemented the configuration-based testing that drives the VxT and is currently working to develop self-validating capabilities in MasterControl software.
She joined MasterControl in 2013 as a professional services consultant and worked closely with hundreds of regulated companies, including the FDA's Center for Drug Evaluation and Research (CDER), Ancestry.com, Abbott Point of Care, Institute for Transfusion Medicine (ITxM), and the University of Utah, in conducting custom validation implementations. Her extensive experience in quality, validation, and regulatory compliance includes working for an automated-testing software company and several clinical-trial software providers.
Wright graduated summa cum laude from West Chester University with a degree in psychology.