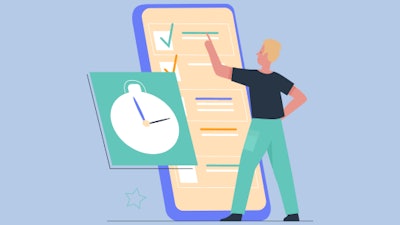 Optessa
Production scheduling software, like Optessa, has become a crucial tool for empowering teams to solve problems and make informed decisions. By adopting user-centric design principles, this software ensures that users actively participate by providing inputs to generate desired results. If you're considering implementing production scheduling software or are already a user, it's vital to understand the problems you aim to solve and have the right inputs at your disposal.
Data forms the foundation of production scheduling software, and it's crucial to improve its quality continuously. One effective approach is to examine the data from different perspectives and identify any missing pieces. While it may seem challenging to rely solely on your own data, the truth is that you're already using it to make current decisions. By enhancing the accuracy and quality of your data, you can make better-informed decisions that yield positive outcomes.
An Illustrative Case: Saving Money through Production Scheduling Software
Let's consider a metal fabrication company as a case study to understand how production scheduling software can save a business money by avoiding the need to hire additional employees. Many businesses tend to believe that hiring more staff is the solution to increase efficiency and address operational issues. However, this is not always the most effective approach. Production scheduling software can help identify and tackle the root causes of operational problems, resulting in long-term cost and resource savings.
In this case, the metal fabrication customer faced high overtime costs due to inefficiencies in their order processing. They prioritized the last order of the day instead of batching orders, which led to inefficient resource utilization and an increase in changeovers. The company considered adding another shift to meet the demand. However, by implementing Optessa's production scheduling software and analyzing their data, they identified the inefficiencies in their processes and addressed them effectively. As a result, they were able to complete their work within the existing 10-hour shift without hiring additional employees or adding another shift. By focusing on resolving the root cause rather than simply increasing resources, they reduced their reliance on overtime and achieved significant cost savings in the long run.
Maximizing Cost Savings through Production Scheduling Software
Optessa works closely with manufacturers to identify areas where production scheduling software can provide the most cost savings. By understanding the impact of inefficiencies on a business's bottom line and its ability to serve downstream customers, Optessa collaborates with manufacturers to enhance inventory management, optimize line utilization, and minimize order backlogs. The objective goes beyond monetary gains alone; it aims to improve overall operational efficiency and enhance customer service.
For instance, during the discovery and implementation stages, Optessa engages in meaningful conversations with customers to gather the necessary data and inputs. This comprehensive understanding of their operations often reveals previously unnoticed inefficiencies, leading to significant cost savings even before going live. Optessa's complete solution focuses on reducing overtime, maximizing raw material utilization, minimizing warehouse space occupied by partial goods, and ensuring timely customer deliveries with at least 24 hours' notice. The benefits extend beyond quantifiable gains, such as streamlined communication and improved operational perspectives.
Partnership Approach
Optessa's approach to customer partnerships revolves around becoming an extension of your manufacturing team. With a shared understanding that Optessa's success is intertwined with yours, the goal is to deliver production scheduling software that provides key metrics, enhances efficiencies, and empowers better decision-making. Optessa achieves this by asking the right questions and establishing a solid foundation with its customers.
When evaluating production scheduling software solutions, it's important to ask yourself how the software can increase efficiencies and address operational gaps. Having a clear vision of your ideal state or success will help guide the selection process.
Empower your team with production scheduling software, make informed decisions, and solve operational problems effectively with Optessa's collaborative approach.