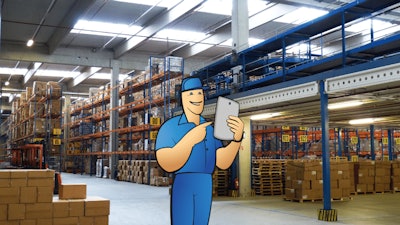 Manufacturing is hard work. And managing it is even harder. This is especially true for small manufacturers that need to wear multiple hats every single day, making sure that production schedules are accurate and adhered to, that materials reach the shop floor at the right time, that orders are put in and processed in due time, that product quality is up to standard, that costs are kept in check, and so forth.
It's tough. And it's made tougher by increasingly heavy regulations, constant material shortages, and labor capacity fluctuations endemic to our age. But when the going gets tough, the tough get smarter.
A growing number of small manufacturers are turning to software to alleviate their various day-to-day pains. While accounting software has been used by small businesses for decades to simplify bookkeeping, manufacturing resource planning or MRP software is still a somewhat new tool in the arsenal of SMEs. But the early adopters are sure to gain a competitive advantage over the laggards. Here are three real-life manufacturing challenges, plus a bonus one, that actual companies from various industries have overcome with the help of MRP software.
1.
Supply chain disruptions
We are seemingly living in an age of constant global supply chain disruptions. From the COVID-19 pandemic to port congestion to war-related shortages, manufacturers have had to find ways to survive in conditions where suppliers cannot fulfill orders within the expected timeframes. Although MRP software cannot push suppliers to faster deliveries, it can help manufacturers align inventory levels and production schedules with demand fluctuations, enabling efficient resource allocation and much quicker decision-making.
Ve Chao, Operations Manager at ABI Mouldings knows a thing or two about using MRP software to deal with shortages: "Prior to COVID, we were running around a 2-week lead time for materials, but all of a sudden we weren't getting the material to match our growth opportunity. At one point we were up to half a year behind on new orders coming in, running a 6-month lead time because of material shortages. Trying to manage that without MRPeasy would probably have broken us."
2.
Data getting lost
Data is key to making good business decisions. But managing business information in spreadsheets (or even worse, paper records) is unsustainable in the long run as finding the correct piece of data becomes increasingly difficult as the company grows. Within an MRP system, however, your data is organized in a way that enables easy navigation and quick search.
"I can click on a part and find a two-year-old purchase order related to it, see the different versions of the part, track its price changes, and so on. The information is very easily accessible thanks to the search and filter functions," says Lindsey Daniels, Project Manager at the medical device manufacturing company RetiVue.
3.
Traceability regulations
Being able to track the flow of goods throughout the value chain brings substantial benefits to any company, but especially to those working in heavily regulated industries. Achieving regulatory compliance can be a daunting challenge but it is made effortless by MRP software.
"When the FDA comes in for an inspection, we have to be able to instantly show them exactly which lots of raw ingredients were used in which batches of finished products, and perform mock recalls. MRPeasy has all the functionality manufacturers from industries such as food or pharma need to comply with regulations," says Allyson Straka, founder of the frozen food manufacturing company Frozen Garden.
Bonus Challenge: Scaling Up
While growth is generally a positive thing, scaling up operations can be very tough for managers. While spreadsheets cannot accommodate a growing business for too long, even some MRP systems can become an impediment if their functionality is not up to par with what serious manufacturers need. That is why considering your future requirements is as important as considering current ones when choosing a software.
Javed Bashir, Production Director at international textile manufacturing company B&A Quilting knows this: "We are about eight times the size we were in 2017 but have barely doubled the administrative side of things. MRPeasy really has helped us immensely."
For more information and a free trial, visit https://www.mrpeasy.com/