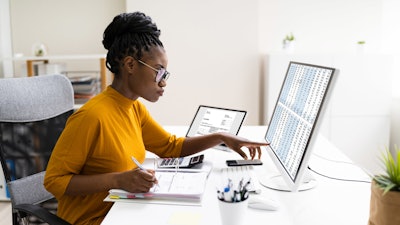 At Specialized Bicycle Components, a global high-performance bicycle and e-bike manufacturer, the company must coordinate the accounting efforts of multiple regional hubs worldwide, including the United States, Canada, Latin America, Europe, Asia, Oceania (Australia and New Zealand) and South Africa.
As part of this effort, finance teams from each hub must manage and reconcile the month-end close, which can include many activities including reviewing the company's balance sheet, intercompany trades, journal entries and other documents (like bank statements, income and expenses). Unfortunately, managing all the activities that need to be performed in each accounting subledger at the end of the month to close that period can be a headache when the team is not aligned or organized.
This was the challenge faced by Valentina Guevara, former Head of Finance for the Latin American region for Specialized Bicycle Components. In the role, Guevara was responsible for the controllership of all Latin American markets and that involved completing the end of month close as efficiently as possible every month for the region.
For large corporations like Specialized Bicycle Components, the data from all transactions across different categories on a business's chart of accounts are tracked in the company's subledgers, including data from accounts receivable, payable transactions, inventory, fixed assets and purchase orders. All these day-to-day transactions are entered into the subledger, summarized and transferred to the general ledger.
After this, the balance sheet and income statement can be run from the general ledger.The rest of the information required to complete financial reconciliation is often located in separate locations, in multiple electronic spreadsheets. There are also lists of actions that must be performed at the end of the month before the information is entered into the general ledger, which has its own set of actions to close out the month.
Large corporations often manage these tasks with spreadsheets like Microsoft Excel and must chase responsible parties to confirm every item is completed. In addition, files needed to complete the process may be stored on individual users' desktops or on shared drives and coordination may take place over text chat and email. This makes it incredibly difficult to locate all the data needed to complete the closing process, which results in added time, expense and inefficiency.
"We could use manual files to track the closing tasks. However, we want to avoid wasting time on administrative task and instead complete the tasks as efficiently as possible, closing is critical," said Guevara. "To give an example, during the closing period you have to put on hold all activities related to sales until the closing process is finalized. We cannot issue invoices or enter new invoices from suppliers. So, we need to finish the close as quickly as possible."
Fortunately, Guevara was able to utilize a software tool to expedite the month end close called PowerClose from InfoMoksha. PowerClose is a software application in both cloud-based (including Oracle Cloud) and on-premises models that is designed to orchestrate and manage the start-to-end financial and subledger close processes across the enterprise. The software automates and streamlines the work activities associated with the close cycle and offers a workflow-based platform to ensure close cycle tasks are properly executed and reported.
PowerClose's dashboards allow users to monitor all activity in one place, which eliminates the need for constant tracking of tasks and makes it easy to see which tasks have yet to be completed and require a follow-up.
Ultimately, automating the process in this way saves corporate accounting teams time and money, particularly at audit time, by simplifying how close cycle results are accessed and keeping essential functions such as launching the close process, tracking progress and viewing reports all in one central portal.
"PowerClose helps you to automate closing, from end to end," said Guevara.
Guevara also appreciates that the software is fully integrated with the Specialized Bicycle Component's ERP, which in this case is Oracle. When tasks are completed within the ERP system, they are automatically recorded in PowerClose and the data stored for later reference, really useful for audit inquiries.
"PowerClose and Oracle are connected, so we don't have to waste time storing the tasks output once completed," explained Guevara
The automated closing software is flexible enough to adapt to changing corporate circumstances as well.
"Month by month you can update your closing list if business conditions change, or a new task needs to be added. You can assign ownership of individual tasks, so specific employees can be held accountable for task completion," said Guevara.
Guevara has since been promoted to Corporate Global Finance Manager at Specialized Bicycle Components' headquarters. Currently, she is working on a project called Lean Month Close to identify and reduce wasted time in the corporate global process using PowerClose as a data source of what is currently been done by markets as a starting point to define the strategic plan .
"You can review so many different metrics using PowerClose. If you have all your regions connected [by the software], you can oversee all the closing processes and overall progress. This provides us with a worldwide overview of all the tasks related to the corporate month-end close so we can improve the process as much as possible," concludes Guevara.