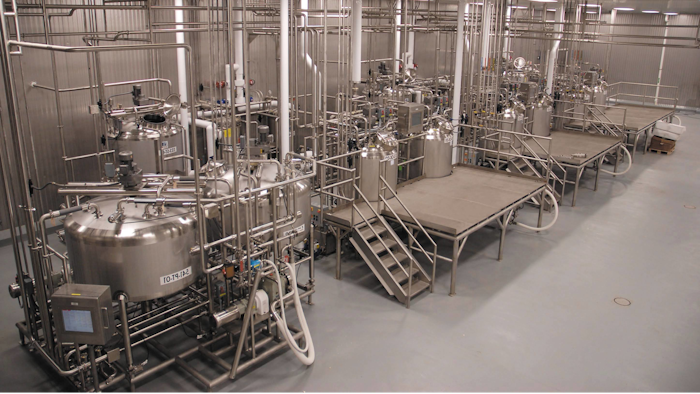 SLIPNOT (Detroit, MI) manufactures specialized safety flooring products and surface technologies that, according to the company, help reduce slips, trips, and falls by over 90 percent. The patented coating technology is applied to steel, stainless steel, and aluminum with a maximum bond strength of more than 4,000 PSI. The company states that their random matrix of thousands of tiny peaks means their anti-slip surfaces won't become more slippery as they wear down. The flooring also offers additional resistance to detergents and oils. The metal flooring can be prefabricated or manufactured to order in stock and custom sizes.
SLIPNOT can also apply slip-resistant technologies to materials the customer supplies, and is available in three grades (fine, medium, and course), three alloys (stainless steel, steel, and aluminum), four finishes (mill, painted, powder-coated, and customized), and various color options. It can also be drilled, welded, masked or detailed, and sheared or cut with flame, plasma or laser.
For information visit: www.slipnot.com.