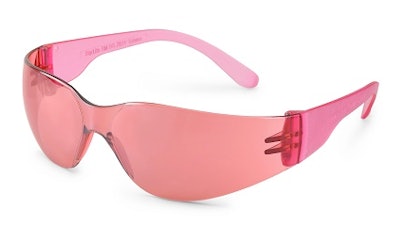 Gateway Safety (Cleveland, OH) has launched a family of safety glasses that are designed to appeal to women in style, and provide a better fit than traditional options. Tailoring the design to improve the fit of safety eyewear helps protect women better, oftentimes reducing gaps and increasing coverage around the eyes, where hazards may exist. Gateway Safety's GirlzGear collection includes several different styles of safety eyewear with features for the female worker:

• Two styles – StarLite SM and Scorpion SM – are actually sized 10% smaller than their popular originals, making them ideal solutions for women with smaller profiles.
• Metro safety glasses provide a full frame design, in four unique frame colors, to appeal to the trendy woman worker.
• Parallax, the newest addition to the line, features patented temples that create exceptional comfort for long term wear, and is available in a clear lens or pink mirror lens.

www.gatewaysafety.com; 800-822-5347