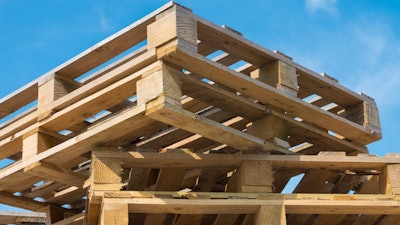 iStock
SACRAMENTO – A U.S. Department of Labor investigation has recovered $216,674 in unpaid overtime wages and liquidated damages from Martinez Pallets, a Sacramento-area pallet manufacturer, after the employer denied required overtime pay to 31 employees.
According to the Labor Department's Wage and Hour Division, Martinez, which is based in Rio Linda with a second location in West Sacramento, paid some employees for their first 40 hours per week through payroll checks, but paid hours over 40 in a workweek at straight-time rates, in either separate checks or cash. The practice intentionally denied workers required overtime premium pay. By law, employees must be paid time-and-one-half of the required rate of pay for hours over 40 in a workweek.
The division determined the company's owner, Miguel Arturo Cruz willfully attempted to evade overtime provisions of the Fair Labor Standards Act. Investigators also found the employer allowed minor-aged employees to drive forklifts and operate power-driven woodworking machines illegally, both of which are considered hazardous occupations for minors.
In addition to back wages and damages, Martinez Pallets paid $14,407 in penalties to resolve the child labor and willful overtime violations.
Investigators learned about the employer's practices through the Employment Education and Outreach Alliance, also known as EMPLEO, which manages a multistate toll-free hotline (1-877-552-9832) to assist Spanish-speaking workers with workplace issues.