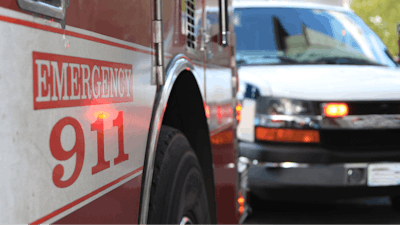 iStock
On October 21, 2021, 33-year-old Matthew J. Maynard was installing a fabricated plate onto the chute into the drum of a cement truck when the drum began to turn.
His head became entangled with the mixing fins in the drum and caused fatal injuries.
A recent OSHA investigation found that concrete supplier, Greenville Ready Mix Concrete Products, could have prevented the injuries with proper lockout/tagout protocols during maintenance operations.
OSHA found that the Smithfield, Rhode Island company also failed to conduct periodic inspections to make sure proper procedures were followed and didn't properly train employees on lockout/tagout.
On March 16, OSHA issued the company citations for six serious safety and health violations and proposed $43,506 in penalties.
The concrete supplier was also fined for failing to provide and ensure proper fall protection while working on cement truck platforms and exposing workers to silica dust and rotating drums and augers.
Greenville Ready Mix Concrete Products manufactures ready mix concrete, sand and gravel, colored concrete products and masonry supplies.
The company has 15 business days to comply, request an informal conference with OSHA's area director or contest the findings.