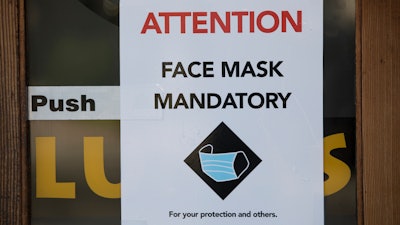 iStock
The Occupational Safety and Health Administration on Friday cited Ohio-based auto-parts supplier Sanoh America following an investigation into the company's COVID-19 mitigation policies.
In response to a complaint, OSHA opened an investigation that found the company was ignoring guidelines, as well as its own policies, to limit coronavirus exposure, including social distancing and mask-wearing.
According to the safety agency, five employees were hospitalized and two died. OSHA determined at least one of the deaths to be work-related.
The company, located in Mount Vernon, was cited for one serious and one other-than-serious violation with proposed penalties of $26,527. The company also failed to record the work-related death and notify OSHA within eight hours, as required.
Sanoh America specializes in tubular products for automotive applications, such as brake and water tubes and fuel injection rails. The company has some 270 workers at the Mount Vernon plant. At least 88 employees contracted the virus.
Sanoh also has manufacturing locations in Alabama, Indiana and Ontario, Canada.