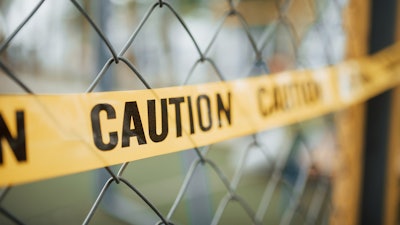 iStock
A 67-year-old maintenance worker at Mississippi Limestone Corp. died in April after trying to repair a mobile concrete plant's rock hopper. He was engulfed in stone.
An OSHA investigation found that his death could have been prevented had the employee not ignored federal workplace requirements. The proposed fining the company more than $118,000.
Based in Friars Point, Mississippi, the company manufactures concrete products and distributes limestone, sand and gravel.
OSHA cited the company for not evaluating the workplace to determine that spaces such as the rock hopper were permit-required confined spaces.
Investigators also found that the company failed to establish a written permit space program for workers, did not provide employees with adequate training, and failed to implement an energy control program for workers conducting maintenance on the concrete batch plant.
Mississippi Limestone Corp. was also cited for willfully exposing workers to fall hazards by not installing a stair rail system on the open side of the batch plant. The company failed to train and evaluate each powered industrial truck operator, and did not remove unsafe vehicles from service as required.