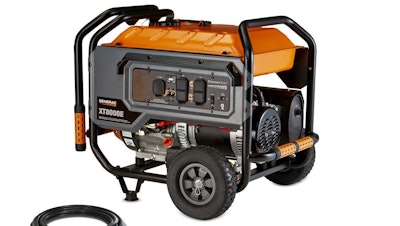 Generac Power Systems
Generac Power Systems recalled its Generac and DR 6500 Watt and 8000 Watt portable generators the U.S. Consumer Product Safety Commission (CPSC) announced on Thursday. The cited issue is an unlocked handle which can pinch fingers against the generator frame when the generator is moving.
Finger amputation and crushing has occurred as a result. Generac received eight reports of injuries. Finger amputations accounted for seven and finger crushing for one.
Generac Power Systems is a manufacturer in Waukesha, Wis. and the product is manufactured in the United States and China.
Consumers have been instructed to stop using the recalled portable generators unless the locking pin has been inserted to secure the handle in place before and after moving the generator. For a free repair kit, contact Generac.
The recall includes about 321,160 units with 4,575 of them in Canada. A list of unit types, model numbers and serial numbers can be found here.