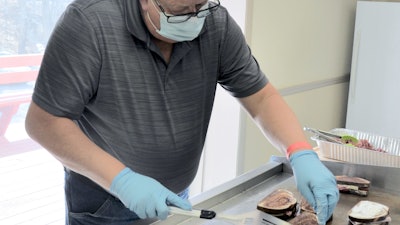 Mack Molding
ARLINGTON, Vt. – Mack Molding is a custom plastics molder and supplier of contract manufacturing services. Yesterday, the company announced that its facility on East Arlington Road has reached a safety milestone eclipsing 1,000 days without a lost-time accident.
"This is a significant achievement," Mack Molding President Jeff Somple said, "made only more so by the fact it happened in an environment where the team is managing both COVID risk mitigation and an increased demand for products we make for the medical and energy markets. It truly is a testament to great things the Mack team can achieve, and proof of why our employees are our most important asset."
Founded in 1920, Mack is a privately-owned business that operates 10 other facilities around the globe.
According to Plant Manager Bud Pagliccia, the site's previous record was 981 days.
The facility officially hit 1,000 days on Sunday, March 14, 2021, marking the first time the team had crossed that threshold.
Employees celebrated as plant leadership made corned beef Reubens on Wednesday, March 17, 2021, which also was the 101st anniversary of Mack's founding.
"We are the sum of our people, and when they are at their best and healthiest, so is Mack," Pagliccia noted. "Achieving a 1,000 day safety record does not come without significant effort. It is a direct result of our coworkers' commitment to a culture of safety and mindfulness of one another."
Mack Molding focuses on plastics design, prototyping, molding, sheet metal fabrication, full-service machining and medical device manufacturing.