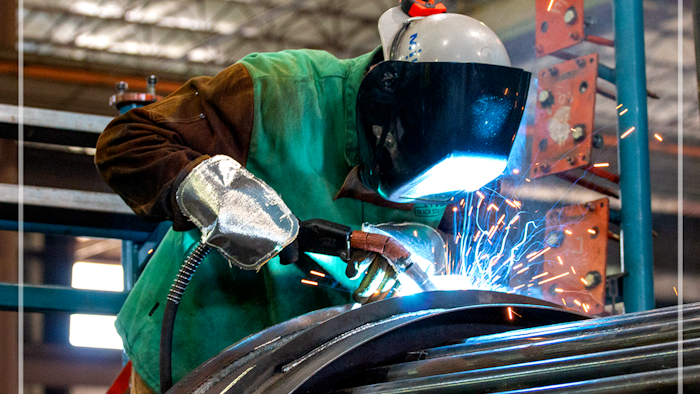 Over the past 60 years, since they began manufacturing process steam boilers in 1959, Miura's corporate philosophy has placed an emphasis on safety, both in the performance of their products and the workplace environment in which they are designed, engineered, assembled, and shipped.
The results of their efforts have been extraordinary with a best-in-industry steam boiler safety record that represents a monumental achievement: With more than 140,000 units in operation world-wide, Miura has never had a pressure vessel explosion resulting in casualty. The company's "safer-by-design" engineering, combined with their unique boiler geometry, means that catastrophic vessel failure is practically impossible, and day-to-day safety issues related to installation, operation and maintenance are greatly minimized.
But being the safety leader didn't stop with product performance, and shortly after opening their US manufacturing facility in Rockmart, Georgia, in 2009, Miura set out to achieve the distinction of becoming the safest workplace in the steam boiler industry.
Earning the OSHA Safety & Health Achievement Recognition Program (SHARP) certification was another step in that direction.
"Miura has put safety first in everything we do," stated Carrie Murakami, the general affairs lead at Miura America, who worked with Robert Hendry and Paige Rohrig of Georgia Tech where the OSHA Safety & Health Consultation Program is administered for the state of Georgia.
The SHARP designation is awarded to those businesses that have used OSHA's On-Site Consultation Program services and operate exemplary safety and health programs. SHARP recognizes companies with fewer than 250 employees at the site (and fewer than 500 US employees) that enter this elective program and achieve an outstanding injury and illness prevention rating. A SHARP designation requires complete dedication from all areas of a company and all levels of employees, as well as an investment in the necessary resources.
As Ms. Rohrig explains it, "SHARP certification can take years to achieve, and requires a substantial commitment in time and resources. It's not just about putting safety guards in place, or doing noise sampling. Instead, it requires a whole system, a whole culture of safety from the newest employee to the president or CEO of the company."
Earning their SHARP designation required that Miura go through an exhaustive review of procedures and process, while having all employees participate in weeks of safety training performed at the beginning of the workday, with a new monthly topic introduced to all employees, including office staff.
Each department within Miura also held five minute Safety Huddles at the beginning of the shift and upon returning from lunch. Each member of the department was responsible for addressing a certain topic for each meeting. These huddles met each workday to get the employee's mind on practicing safe work habits.
Companies that earn the OSHA SHARP designation must also have injury and illness rates below the national average, an achievement that also speaks to the needs of Miura's customers who understand how injuries and the resulting downtime can adversely affect productivity, while increasing insurance costs and worker's compensation claims.
By achieving their SHARP designation, and their latest renewal, Miura continues to build its reputation as a safety leader in the steam boiler industry, as well as a standout company in the state in which they manufacture their products.