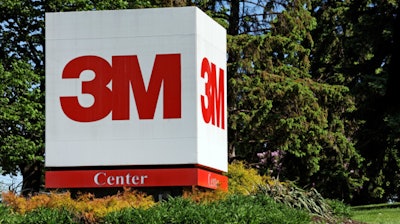 HUTCHINSON, Minn. (AP) — Authorities say an explosion at a 3M Co. plant in Hutchinson injured three people, one of them seriously.
Hutchinson Police Chief Daniel Hatten says a piece of equipment malfunctioned about 1:30 p.m. Thursday. Hatten says one person suffered serious injuries while the other two injuries were minor.
A 3M representative tells KARE-TV the equipment became "upset in the cooling process."
Two of the injured were taken to Hutchinson Health. The third was taken to HCMC in Minneapolis.
Part of the plant was closed while the incident was investigated.