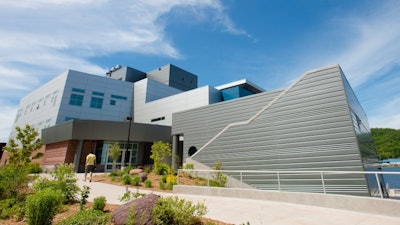 ST. IGNACE, Mich. (AP) — State officials have hired a Michigan Technological University professor to lead a risk analysis of twin pipelines carrying crude oil beneath the Straits of Mackinac.
Guy Meadows and a team of researchers will focus on the underwater segment of Enbridge Inc.'s Line 5, which carries nearly 23 million gallons of oil daily through the waterway linking lakes Michigan and Huron.
Meadows is a mechanical engineer and director of Michigan Tech's Great Lakes Research Center.
His group will consider likely results of a spill from the pipelines, including how far the oil would go, how long it would take to contain and clean it up, and the effects on public health and the environment.
The researchers also will develop estimated costs to the economy and the government from a worst-case-scenario spill.