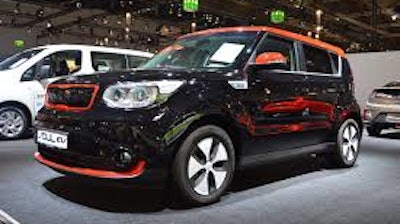 DETROIT (AP) — Kia Motors Corp. is recalling 342,381 vehicles in the U.S. for a second time because the first repair may not have solved a steering defect. The recall affects the Soul and Soul EV from the 2014-2016 model years. Kia says a pinion plug may not be properly secured, which could allow the pinion gear to separate from the steering assembly. If that happens, steering function can be lost, increasing the risk of a crash.
The company says some vehicles may not have been properly repaired in previous recalls. It couldn't say how many vehicles are affected outside the U.S. Kia will notify owners starting next month. Dealers will repair the vehicles for free.
Meanwhile, Mitsubishi Motors Corp. is recalling 161,167 vehicles in the U.S. and Canada because electric relays can cause the engine to stall or overheat. The recall affects the 2015-2017 Outlander SUV, the 2015-2017 Lancer sedan and Outlander Sport, and the 2015 Lancer Evolution sport sedan. Most are in the U.S., but 28,615 are in Canada.
Mitsubishi says it has no reports of accidents or injuries related to the defect, which can also reduce power to the engine. Mitsubishi will notify owners about the recall this month. Dealers will replace defective relays for free.