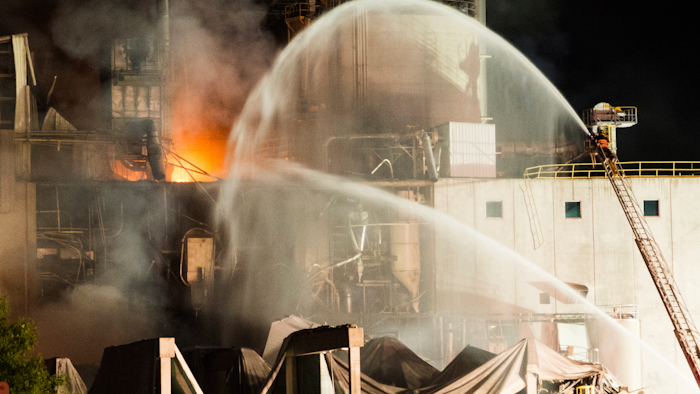 Jeff Lange via AP
According to the Milwaukee Journal Sentinel, the body of a third worker was pulled from the rubble on Friday at Didion Milling Plant in Cambria, WI.
According to Didion Milling Plant executive Derrick Clark, the third casualty was packing machine operator Pawel Tordoff.
The corn mill, located in southern Wisconsin, exploded on Wednesday night. Most of the plant was leveled in the explosion, and 16 people were inside at the time.
The company had been cited for previous safety violations, but according to the Journal Sentinel, company executives stated that the violations had been corrected years ago. 
Searchers recovered forklift driver Robert Goodenow's body in the debris Thursday evening and found mill operator Duelle Block dead shortly after the explosion.
The explosion cause remains under investigation.