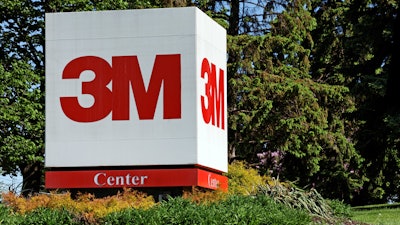 iStock
Last week, 3M announced that it has entered into a definitive agreement to acquire Scott Safety from Johnson Controls for a total enterprise value of $2 billion.
According to the Star Tribune, the deal will be the second largest acquisition in 3M's history, and make the company the largest personal protection equipment maker in the nation.
Scott Safety is a manufacturer of safety products, including self-contained breathing apparatus (SCBA) systems, gas and flame detection instruments, and other safety devices that complement 3M's personal safety portfolio.
Scott Safety's products help protect firefighters, industrial workers, police, military, homeland security forces, and rescue teams around the world from environmental hazards.
The business had annual revenues in 2016 of approximately $570 million.
3M's Personal Safety Division provides respiratory, hearing, and fall protection solutions that help improve the safety and health of workers. The business also supplies products and solutions in other safety categories such as reflective materials for high-visibility apparel, protective clothing and head, eye, and face protection.
The transaction is expected to close in the second half of 2017, subject to customary closing conditions, regulatory approvals, and information or consultation requirements with relevant works councils.
3M will finance the transaction through a combination of cash and debt.
Scott Safety employs approximately 1,500 people worldwide and is headquartered in Monroe, N.C.