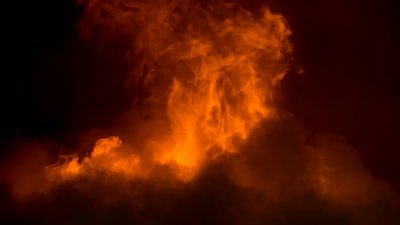 One worker for Phillips 66 is unaccounted for and two others suffered serious burns after an explosion on a gas pipeline near New Orleans. Officials stated that a 20" natural gas pipeline exploded at the Paradis plant about 30 minutes outside of New Orleans.
Three Phillips 66 employees and three contractors were on-site at the time of explosion, reported at around 7 p.m. Thursday evening. St. Charles Parish officials evacuated about 60 homes in and around the vicinity of the explosion.
Phillips 66 said the pipeline has been isolated, leaving whatever is left inside the pipeline to burn off safely and in a controlled manner.
The pipeline was carrying a highly volatile byproduct of natural gas, and continues to burn at very high temperatures over a 30' to 40' area. The cause of the fire remains under investigation. Preliminary speculation is focused on valve and/or gasket failure.
A helicopter search has been initiated to help search for the missing employee.