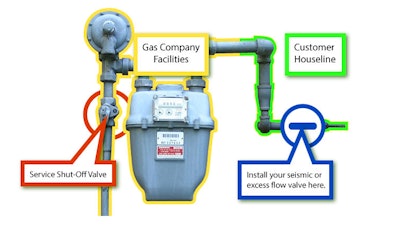 American Plumbing Heating and Air Conditioning
BILLINGS, Mont. (AP) — The Obama administration says new or replaced gas service lines for apartments and small businesses must be equipped with inexpensive safety valves following deadly fires and explosions over decades that could have been avoided.
A U.S Department of Transportation final rule requiring the devices was announced Tuesday. It's effective next spring.
Safety advocates had pressed for years to broaden requirements for so-called excess flow valves that shut off gas automatically when a line is ruptured.
An Associated Press investigation in 2012 uncovered more than 270 accidents dating to 1968 that could have been averted or made less dangerous if the valves had been in place.
The valves would not be required on tens of millions of lines already installed but could be requested by customers.