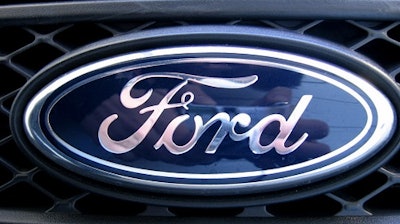 Wikimedia
DETROIT (AP) — U.S. safety regulators have opened two investigations into problems with Ford vehicles that could expand previous recalls.
The probes cover about 643,000 vehicles and involve door latches that can open while vehicles are moving and a sudden loss of power-assisted steering.
Included in the probes are 380,000 Edge SUVs from 2011 to 2013 and nearly 263,000 Fusions from the 2010 model year.
The government says it has received 1,560 reports that the door ajar warning light won't turn off on the Edges. Some complained that the doors open while being driven. The company already has recalled 2.4 million vehicles for similar problems.
The agency also is investigating 547 reports that power steering can fail in 2010 Fusions. The 2011 and 2012 Fusions with the same system were recalled last year.