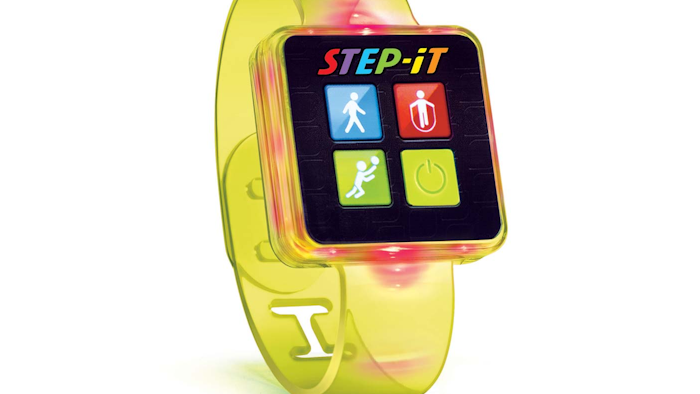 CPSC
The popular kid's meal at the fast food chain have been less than happy after McDonald's received more than 70 reports of incidents in which children received blisters after wearing the "Step-iT" activity wristband.
The reports triggered a recall of 29 million units sold in the U.S., and an additional 3.6 million sold in Canada over an eight-day span beginning August 9, 2016.
Manufactured in China, the wristband came in two styles, an Activity Counter and a motion-activated Light-up Band. 
The Activity Counder features a digital screen that tracks a child's steps or other movement. 
The Light-up Band is simpler and lights up whenever the kid moves around. 
The company is urging customers to return the wristbands immediately for a free replacement toy. 
The product was distributed by McDonald's Corp. of Oakbrook, IL.