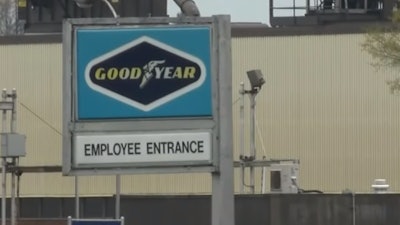 YouTube, WSLS
On Friday, August 12, 2016, William "Billy" Scheier, an electrician at Goodyear's plant in Danville, VA, died when he was reportedly crushed by a machine in an early morning industrial accident.
Scheier had been with Goodyear for nearly six years, and both the company and the Occupational Safety and Health Administration (OSHA) is investigating the incident.
According to multiple reports, this is the fourth death at the Danville plant in less than a year.
The company is facing a $17,000 fine for three violations that stem from the death of 56-year-old Jeanie Strader in August 2015.
The two other incidents that are still under investigation include the death fo 54-year-old Kevin Edmonds, who died of asphyxiation in an industrial accident at the plant on March 31, 2016; and the death of maintenance mechanic Greg Cooper, who died from burns and drowning in an accident less than two weeks later.
In an official statement, Goodyear said, "We regret to report that early this morning, a death occurred in the Goodyear-Danville manufacturing facility. Goodyear's on-site emergency response team, as well as local emergency personnel responded immediately, and all parties are cooperating in the investigation into the root cause of the incident. Goodyear has reported the incident to the Occupational Safety and Health Administration (OSHA) and will fully cooperate with the organization. Our hearts go out to the family, friends and co-workers of the employee during this very difficult time."
Scheier was in his late 40s and leaves behind a wife and teenage son.