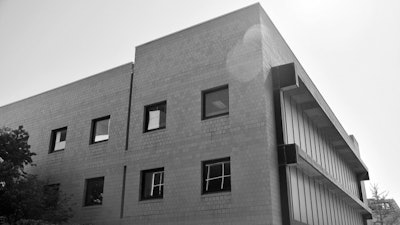 NJIT
NEWARK, N.J. (AP) — The New Jersey Institute of Technology student who was shot and killed during a burglary at a fraternity house was a mechanical engineering major.
Authorities say 23-year-old Joseph Micalizzi, of Freehold, was shot in the Tau Kappa Epsilon house in Newark just before 3:30 a.m. Monday. He was a member of the fraternity.
The Essex County prosecutor's office says Micalizzi was pronounced dead about 90 minutes later at University Hospital.
The school says Micalizzi was in his second year at NJIT after transferring from Brookdale Community College in Monmouth County. He made the dean's list in the fall.
No arrests have been made.
NJIT is offering a $10,000 reward leading to the successful prosecution of the person or persons responsible.
The school is making counselors available for students and faculty. A memorial service is being planned.
The fraternity's website says the chapter was founded in 1965 and "promotes scholarship, leadership, character, teamwork, service, athletics, and brotherhood."