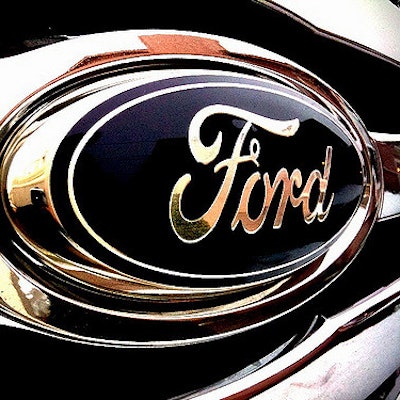 (AP) — Ford Motor Company is conducting tests at one of its Detroit-area facilities after finding vinyl chloride in groundwater outside the plant. Samples with the chemical were found last summer at least seven feet below ground on the east side of Ford's Livonia Transmission Plant, The Detroit News reported (http://detne.ws/1VNnmEb ) Wednesday.
The Dearborn-based automaker told the newspaper that there is no health risk to people living in the area and that the plant gets its drinking water from the city of Detroit's system. Ford also sent letters to area residents advising them of the situation and upcoming testing.
"This work is simply in an abundance of caution after a chemical — vinyl chloride — from past, historic manufacturing processes was identified in underground water ... while making upgrades at the plant," plant manager Robert Groden said in the letter.
"Ford will be aggressive in investigating this," Groden said. The International Agency for Research on Cancer lists vinyl chloride as known to cause cancers in humans, the newspaper reported.
The contamination came from trichloroethylene, a chemical used as a degreasing parts cleaner until the 1980s, Ford said.
Ford has been in discussions with Livonia officials and the Michigan Department of Environmental Quality about the contamination. The automaker plans to drill borings in the public right of way beginning Tuesday to identify the location of the vinyl chloride, The Detroit News reported.
Livonia has hired an independent consultant to look at Ford's data, city Administrative Services Director Dave Varga said. "Our top concern is the safety of our residents," he stated.