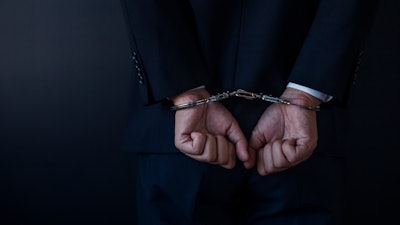 iStock
A former Contech Engineered Solutions executive on Wednesday was sentenced to 18 months of imprisonment in New Bern, North Carolina, for his role in bid-rigging and fraud schemes targeting the North Carolina Department of Transportation (NCDOT).
After a week-long trial in January, a jury convicted Brent Brewbaker, a former Contech executive, for participating in conspiracies to rig bids and submit false certifications of non-collusion for more than 300 aluminum structure projects funded by the state of North Carolina between 2009 and 2018.
Evidence showed that Brewbaker instructed a co-conspirator to submit non-competitive bids to NCDOT and to hide his bid rigging and fraud by varying the amount of inflated bids submitted. He also made clear to a co-conspirator that he would hide illegal conduct by deleting text messages he received about the conspiracy.
Brewbaker was convicted of conspiracy to rig bids, conspiracy to commit mail and wire fraud, three counts of mail fraud, and one count of wire fraud. He was also ordered to pay a $111,000 criminal fine and a $600 special assessment.
Contech previously pleaded guilty to one count of bid rigging under Section 1 of the Sherman Antitrust Act and one count of conspiracy to commit mail and wire fraud. Contech agreed to pay a criminal fine of $7 million and restitution to NCDOT in the amount of $1,533,988.
In November 2019, the Justice Department created the Procurement Collusion Strike Force, a joint law enforcement effort to combat antitrust crimes and related fraudulent schemes that impact procurement and grant and program funding at all levels of government.