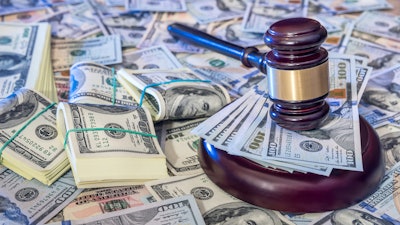 iStock
Boulder, Colorado-based Instec and its owner, Dr. Zhong Zou, have agreed to pay $625,000 to resolve allegations that the company violated the False Claims Act. The company failed to comply with the Buy American Act (BAA) when selling scientific instruments to federal agencies and national labs, according to the Department of Justice.
The BAA was enacted in 1933 to protect U.S. manufacturing by creating a preference for domestic products when the federal government purchases supplies. The U.S. alleged that Instec and Zou knowingly violated the BAA by falsely certifying that goods sold to the government via contracts with domestic-preference requirements were of domestic origin, when these good were actually manufactured in China.
"When companies commit to manufacture their goods in the United States, then shirk that commitment, they violate the law and undermine American manufacturing jobs, too," said U.S. Attorney Cole Finegan for the District of Colorado.
The civil settlement includes the resolution of claims brought by a whistleblower, a former Instec employee. The whistleblower will receive $124,500 as part of the settlement.
"Federal contractors cannot simply dispense with contractual requirements designed to protect American industry," said Department of Energy Inspector General Teri L. Donaldson.