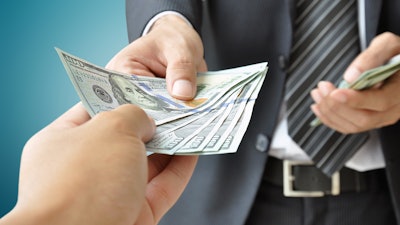 iStock
The U.S. Department of Labor on March 14 ordered ammunition manufacturer Ammo Inc. to pay damages, back wages and associated costs to an employee forced from its board of directors after reporting potentially illegal stock transactions.
OSHA investigators found that the Scottsdale, Arizona-based company removed the employee from the board after the individual voiced concerns over transactions that violated U.S. Security and Exchange Commission regulations. The employee resigned.
Following a whistleblower investigation, OSHA ordered Ammo to preliminarily reinstate the worker to the previous position. The company was also ordered to pay the employee $485,000 in compensatory damages, more than $61,000 in back wages and $51,000 in attorney's fees. The company has appealed the order.
Ammo, founded in 2016, designs and manufactures products used in law enforcement, the military, sport-shooting and self-defense.
OSHA enforces the whistleblower provisions of Sarbanes-Oxley Act and 24 other statutes protecting employees who report violations.