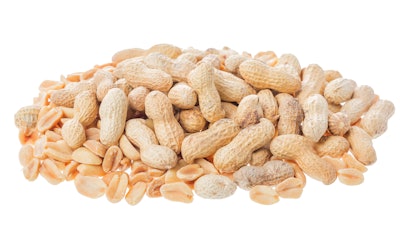 After an investigation by the U.S. Department of Labor's Wage and Hour Division, Severn Peanut Co., Inc. has been ordered to pay $82,820 in back wages to 100 employees for violating overtime and record-keeping provisions of the Fair Labor Standards Act (FLSA). The Severn, North Carolina-based company also paid a civil penalty of $3,619 for federal child labor violations.
WHD found Severn Peanut failed to pay employees for work they performed before or after their scheduled shifts after the employer adjusted the time records to reflect scheduled shift start and stop times, regardless of when employees actually began or stopped working. This practice resulted in overtime violations when this unpaid pre- and post-shift work time moved employees past 40 hours in the workweek, and overtime was not paid. By altering time records, the employer failed to maintain an accurate record of the number of hours employees had actually worked which led to recordkeeping violations.
In addition, WHD found that Severn Peanut Co. Inc. allowed two minor employees to engage in a prohibited hazardous occupation when they cleaned parts in various plant machinery.
"Child labor laws exist to strike a balance between providing meaningful work experience for young people and keeping them safe on the job," said Wage and Hour Division District Director Richard Blaylock, in Raleigh, North Carolina.