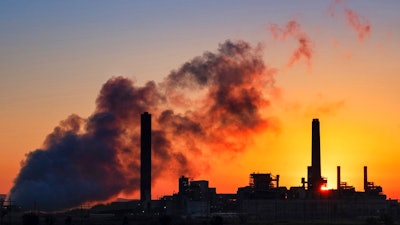 AP file
The World Bank Group says it is doubling funding for poor countries preparing for climate change to $200 billion over five years.
The Washington-based organization said Monday that about half would come from the World Bank itself, while the rest would be sourced from other institutions within the group and private capital.
The bank said some $50 billion will be earmarked for climate adaptation, a recognition that some adverse effects of global warming can't be avoided anymore but require a change in practice.
This includes building homes that can withstand more extreme weather and finding new sources of freshwater as rising seas contaminate existing supplies.
The announcement comes as leaders are meeting in Poland for U.N. talks on tackling global warming.