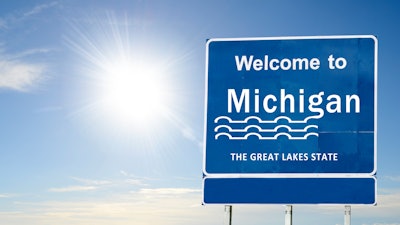 LANSING, Mich. (AP) — A Michigan board has approved tax breaks and other incentives the state says will create more than 4,500 jobs, including 2,500 at Ford Motor Co. as part of the automaker's plan to renovate Detroit's train depot and redevelop nearby properties for researching and developing self-driving vehicles.
The Strategic Fund board Tuesday authorized putting the Corktown properties into a Renaissance Zone, meaning Ford won't pay $200 million-plus in property taxes over 30 years.
The board also approved $31 million in tax incentives for mobility company Aptiv to renovate a facility in Troy and hire 500 engineers and staff.
Among other incentives authorized Tuesday is a $10 million grant for Samsung SDI Co. to put its first high-volume U.S. automotive battery pack manufacturing plant in Auburn Hills, creating more than 400 jobs.