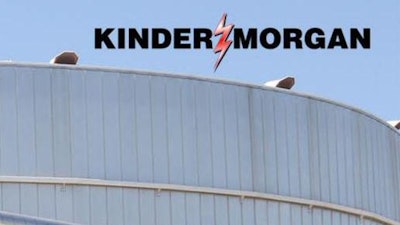 BISMARCK, N.D. (AP) — North Dakota regulators have approved the $150 million expansion of the Roosevelt Gas Plant in McKenzie County, though they ordered Houston-based Kinder Morgan to minimize noise and light pollution for neighboring landowners.
The Bismarck Tribune reports the Public Service Commission voted unanimously Monday to approve the expansion of the plant south of Watford City.
The plant processes 50 million cubic feet of natural gas per day. A Kinder Morgan subsidiary plans to build another plant at the same location to process another 150 million cubic feet per day. It's to begin operating in a year. State Health Department officials are reviewing the company's application for an air quality permit.
Commissioner Julie Fedorchak says the project is important to reducing the wasteful flaring of excess natural gas in the oil patch.