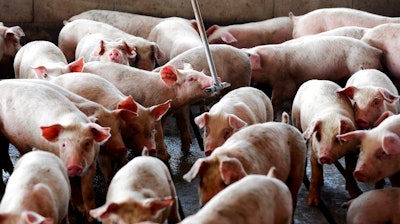 AP file
RALEIGH, N.C. (AP) — North Carolina lawmakers are making it harder for neighbors of agribusinesses to file complaints about smells and other nuisances.
Democratic Gov. Roy Cooper vetoed the wide-ranging farm bill, which contains language sought by pork producers after numerous lawsuits.
The Senate overrode the veto on Tuesday; the House did so on Wednesday.
Smithfield Foods was hit recently with a nearly $51 million verdict — cut to about $3 million because of state limits on punitive damages. The new law all but blocks lawsuits against farm operations in the future.
Fellow Democrats and several Republicans complained the measure would give the hog industry an unfair advantage and deny private-property rights to North Carolina residents living with the odors.
Republicans accused outside forces of trying to put hog farmers out of business.