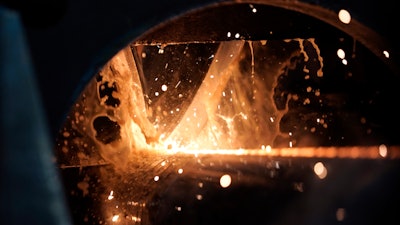 AP Photo/David J. Phillip
MOSCOW (AP) — Russia's prime minister is calling for tariffs on U.S. imports in response to duties that Washington has placed on foreign steel and aluminum.
Dmitry Medvedev on Wednesday did not specify what goods could fall under the tariffs, but told the Ministry of Economic Development to make proposals.
His statement comes amid increasing concern that U.S. President Donald Trump's tariffs would set off a global trade war.
Medvedev said: "These measures have a discriminatory character. They cannot remain without consequences. The European Union, China, and we need to think about response measures."