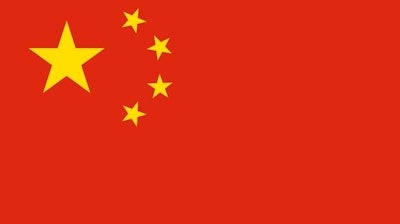 BEIJING (AP) — China's foreign ministry on Monday expressed concern over reports that U.S. President Donald Trump plans to curb Chinese investments in the United States, and urged Washington to provide a "good, fair, and predictable" environment for Chinese companies.
"We hope the U.S. side will see these (Chinese) companies' business activities in an objective manner, and provide Chinese companies a good, fair and predictable environment for their investment and business activities," Foreign ministry spokesman Geng Shuang said.
The Wall Street Journal earlier reported the Trump administration plans to impose curbs on Chinese investment in American technology companies and high-tech exports to China.
The newspaper, citing unidentified sources, said the initiatives were aimed at preventing Beijing from moving ahead with plans to develop companies able to compete globally in technologies including biotech and electric vehicles.
That follows Trump's threat to hike tariffs on Chinese imports worth up to $450 billion over complaints Beijing steals or pressures foreign companies to hand over technology.