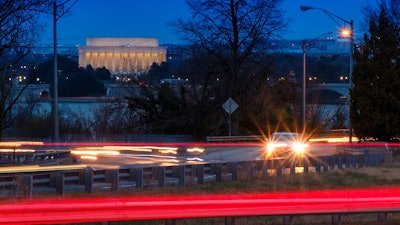 AP Photo/J. David Ake
DETROIT (AP) — The Trump administration is expected to announce that it will roll back automobile gas mileage and pollution standards.
Automakers wanted the government to relax the current standards, which were imposed by the Obama administration to combat climate change. They say the rules will cost the industry billions of dollars and raise vehicle prices.
But environmentalists say the right technology is available to increase a car's gas mileage and building it into the car saves money at the pump.
Any change is likely to set up a lengthy legal showdown with California, which currently has the power to set its own pollution and gas mileage standards and doesn't want them to change.
EPA spokeswoman Liz Bowman said in an email Friday that the standards are still being reviewed.