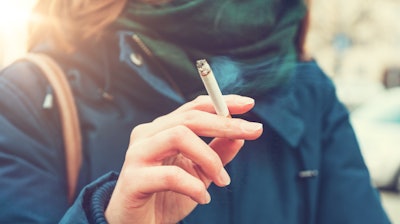 WASHINGTON (AP) — Federal health officials are taking the first step in a sweeping anti-smoking plan to drastically cut nicotine levels in cigarettes so they aren't addictive.
The Food and Drug Administration estimates its plan, first announced last summer, could push the U.S. smoking rate to 1 percent. Currently about 15 percent of adults in the U.S. smoke. Regulators estimate about 5 million additional people would quit cigarettes within one year of the new nicotine limits.
On Thursday, the agency published its formal notice to begin regulating nicotine in what's expected to be a multi-year process littered with potential obstacles.
The FDA gained authority to regulate ingredients in cigarettes and other tobacco products in 2009. But FDA's regulatory efforts have been hampered for years by legal challenges by Big Tobacco companies.