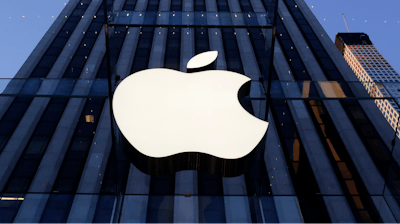 PARIS (AP) — French Finance Minister Bruno Le Maire says he will take legal action against Google and Apple for abusive business practices, a move that could result in fines of "several million euros."
Speaking on RTL radio on Wednesday, Le Maire accused Google and Apple of imposing tariffs on developers wishing to sell their apps to the internet giants. Le Maire added he finds unacceptable that both companies can also gather data from the developers and "unilaterally modify contracts."
Le Maire said he will file a lawsuit before the Paris Commercial Court because "I consider that Google and Apple, as powerful as they are, shouldn't treat our start-ups and our developers in the way they do today."