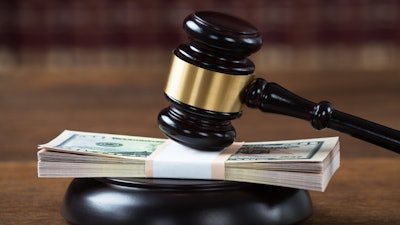 DETROIT (AP) — The wife of a late union official has pleaded guilty to a tax crime in a federal corruption investigation at a training center run by Fiat Chrysler and the United Auto Workers. Monica Morgan pleaded guilty Tuesday and faces up to 27 months in prison. She owes $191,000 in restitution.
Morgan was married to General Holiefield, who was a UAW vice president before his death in 2015. Former Fiat Chrysler labor negotiator Al Iacobelli admits he spent more than $1.5 million in cash and gifts on high-ranking UAW members, including Holiefield.
A $262,000 mortgage on Holiefield's home was paid off with training center money that came from Fiat Chrysler. Defense lawyer Steve Fishman insists Morgan wasn't part of the conspiracy. He says Holiefield and Iacobelli "cheated the hell out of auto workers."