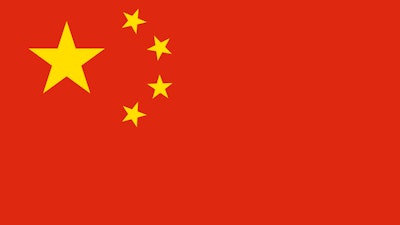 The Alliance for American Manufacturing (AAM) has issued a press release attacking China's trade tactics. The release includes a list of ten U.S.-China facts (see below), including a claim that 15,000 steel and iron workers could face a layoff due to China's overcapacity issues.
According to AAM, "China's years of broken promises, non-market economy, and predatory trade practices have decimated American factory jobs and still threaten to put U.S. manufacturers out of business 16 years after it joined the World Trade Organization (WTO)."
"Over a decade later and the U.S.-China state-of-play hasn't changed much," said Scott Paul, president of AAM in the release. "China is still making promises it doesn't intend to keep and demanding even more access to our markets. We're living in a 'China first' world, and if our leaders don't act, our domestic factory jobs will continue to disappear."
According to AAM, Beijing has done little regarding economic reform since the country joined the WTO in 2001. For example, the Chinese government requires intellectual property transfers from foreign companies operating within its borders, subsidizes companies that flood global markets with cheap imports, and skirts international trade law.
Meanwhile, Chinese President Xi Jingping has demanded China be considered a "market economy," a designation that eases trade rules based on the principle that a country's economy is open rather than managed by the state. The United States has six criteria outlining a market economy, and China fails to meet a single requirement.
"China has shown its unwillingness to meet its commitments, and unless we insist it do so, the next generation of industry will not be made in America," Paul said. "The White House has voiced valid criticism of the WTO and should continue fighting for a fair dispute system. Concurrently, the administration should follow-through on open Section 232 steel and aluminum imports. American jobs are at stake, and workers deserve action now."
U.S.-China Economic Facts from AAM: